I think we should develop new payment protocols, so that when you're using a web browser, it's a lot easier to pay for things.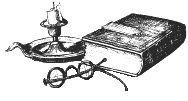 A little over a year ago, The Magazine launched, and shortly after that "Subcompact Publishing" became a big deal.1 Some of the enthusiasm for subcompact publishing seemed driven by its design and UI aspects, but from where I stood the biggest reason people were interested in subcompact publishing was economic opportunity. Suddenly it seemed like there might be a way for writers and publishers to make money again. From the very beginning, Marco framed the promise of his experiment in exactly these terms: "The Magazine supports writers in the most basic, conventional way that, in the modern web context, actually seems least conventional and riskiest: by paying them to write."2
The Magazine took off like a jetpack, and suddenly subcompact publishing seemed like a perfect win-win-win for readers, writers and publishers. There was hue; there was cry. Money and words! Yoicks! Talley Ho!
But the money and words soon led us all round the hedges. The upshot became: We need more tools for publishing periodicals on top of these privately-controlled, device-specific marketplaces. Craig Mod, for example, envisioned a new wave of tools "by which anyone could launch a Newsstand app like The Magazine -- for minimal cost with minimal complexity." Such a publication, in his view, need only "touch" the open web; the main distribution and payment structure would take place inside of Newsstand's walled garden.
That approach, I think, is proving to be a quagmire. Now a year later, development on subcompact publishing tools continues here and there, but boy has the discussion died down. Apple and Amazon developed these new marketplaces that create opportunities for writers and readers, and The Magazine showed us how to take advantage of them, but the reality is that trying to publish across all of these proprietary channels is inherently expensive, inefficient, kludgy and frustrating.
But people keep trying to do it, because those channels are the ones that know how to handle money.
---
It turns out that when you put people in a place where 1) it's easy to find good writing, 2) the reading experience is clean and clutter-free, and 3) it's easy for money to change hands, people don't mind paying for writing. Those first two are easy for the open web3, but that last one is completely missing. As a result, the web publications that have thrived tend to be the ones that have adopted an advertising-heavy model.
Amazon and Apple built their own content stores -- Newsstand, iBooks store, and the Kindle store -- on top of the web. Really, everything that these stores do could have been done on a normal website, except that they have payments and subscriptions built right in to their protocols, rather than being bolted on as an afterthought. The Kindle store was the first such experiment, and it brought magic results. Newsstand confirmed this almost by way of counter-example; for a long time, publishers failed to deliver the clean reading part of the formula, but once The Magazine showed them how it's done, all three components were in place, and The Magazine became an obvious success.
There's no theoretical reason the open web can't have all three. What's lacking is a low-level mechanism for payments, built right into the fabric of the web. And there's a growing awareness of this need among the web's architects.
We need to make it much easier for information to be expensive... There are different ways to do it. But this function needs to integrated with the web at a low level.
Upgrading the Web
We're going to need a new protocol -- a replacement for HTTP, actually, or at least an extension of it. When your browser makes a request to a web server, it does so using HTTP, the basic language of the web. The problem is, this language has no words for money. It has words for "Give me the thing" and "Yes here's your thing" and "No your thing isn't here, it's been moved" but it doesn't have words for "Sure you can have it, that'll be ≥ $0.05 please".
Along with a new protocol, we'll need new software that knows how to speak it: a new breed of web browsers, and a new breed of web servers. Each will have to know how to hold money, or at least initiate money transfers, in some secure fashion.
Note that I'm not talking about DRM here; there's no good reason for DRM to have a seat at this table. Every experiment -- from the Kindle and iTunes stores to The Magazine -- has shown that when discovery is convenient and the price is fair, most people are happy to buy their own legit copies of stuff.
What the Next Web Looks Like
Suppose you start a website of your own. You should be able designate that certain resources -- the front page, say -- are free, and set up minimum prices and even soft paywalls for other pages. This information is encoded at the filesystem level or as near to it as possible. As soon as you start attracting attention, change starts trickling in. You have no need for ads or sponsors to clutter your design and compromise your incentives -- which is something both you and your readers will definitely appreciate.
In short, simply by publishing a website, you have your own The Magazine.
On the consuming end, the new web browsers would have a way of dispensing change in response to server pricing for non-free content. Perhaps any demand under a certain amount (talking sub-pennies here), or from regularly-visited sites, would be automatically paid, with others requiring "IAP style" approval4. Either way, when you opt to continue accessing for-pay content, the user agent (browser, podcast catcher, etc) triggers a request to initiate a payment5 to the site's web server -- which in turn regularly distributes payments to addresses on record for content owners.
Waiting for Disruption
In the closing thoughts of his Subcompact Publishing manifesto, Craig Mod wrote:
The winter of 2012 will be the first holiday season where a broad swath of consumers will have both an awareness of tablets, and several good enough options to choose from (occupying multiple price points). If 2013 doesn't prove to be an inflection year for digital publishing -- and particularly for the non-incumbents -- then I don't know what market circumstances would be necessary to make it so.
I don't know about you, but looking back over 2012 and 2013 I don't see any major inflection points for digital publishing. I do think, however, that I know what market circumstances were both lacking and necessary: an open web that knows how to ask for and take money at a very basic level. The open web, by itself, should be the platform for everything we now understand Subcompact Publishing to be: not just its UI/design aspects, but the promise of a lively and sustainable market for writers and small-scale publishers.
In the short term, we'll probably continue trying to build a better printing press on top of multiple shifting, private marketplaces. These efforts will continue to be stymied, not just by these markets' incompatibilties with each other or by their inherent opacity, but by the neglect of their corporate stewards.
Replacing or extending HTTP to include payments seems a ridiculously huge task; I know enough about coding and standards to know I'm talking about several years of effort. But it is a goal that is worthy of the web's promise, in the same way that the years-long campaign for web standards in the early 2000s was worthy of the web's promise -- and that sentiment would seem to be shared by others, including the inventor of the web himself.
It's an ironic twist of events, but making information "expensive" again will may well prove to be the way forward to making the web "free". Once the citizens of the web can exchange cash between themselves, they'll be able to make themselves directly felt in the writing market, without the intermediation of corporate, ad-supported silos.