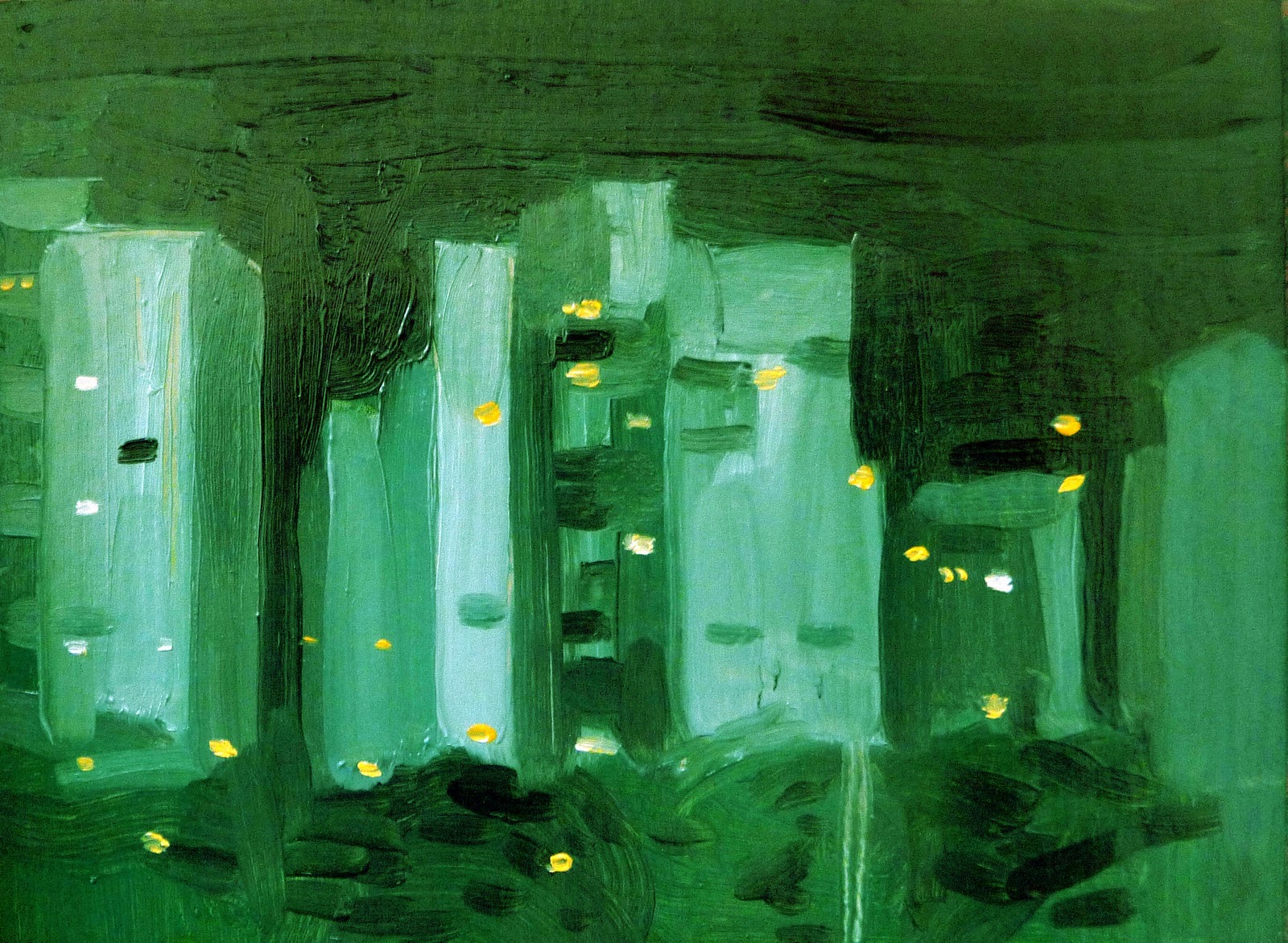 Nocturne: in a new suburb by Tadeusz Deręgowski
How do suburban landscapes affect the people who live there? What impressions do they leave on you on first encounter, or after long exposure?
The first literary references that come to my mind are not favorable ones. In A Wrinkle in Time, when Meg and Calvin make their first incursion into Camazotz, a planet that has completely succumbed to "evil", they first encounter that evil in the form of a Monotonous Neighbourhood:
Below them the town was laid out in harsh angular patterns. The houses in the outskirts were all exactly alike, small square boxes painted gray. Each had a small, rectangular plot of lawn in front, with a straight line of dull-looking flowers edging the path to the door. Meg had a feeling that if she could count the flowers there would be exactly the same number for each house.
C.S. Lewis did much the same thing in The Great Divorce. The idea of an endless grid of identical houses serves, for him, as a vision of hell itself:
Several hundred feet below us, already half hidden in the rain and mist, the wet roofs of the town appeared, spreading without a break as far as the eye could reach. …We were now so high that all below us had become featureless. But fields, rivers, or mountains I did not see, and I got the impression that the grey town still filled the whole field of vision.
He could almost be flying out of Boston or D.C. with that kind of description. Lewis describes an infernal social dynamic whose result strongly resembles urban sprawl.
Further notes to this post will focus on other "found impressions" of the suburbs by authors, artists, journalists, and architects.