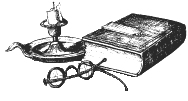 You may be surprised to learn, as I was a couple of years ago, that angels do not actually sing. At least, there is no biblical record of them ever doing so.
What, you say? What about the shepherds' heavenly vision? What about the angelic praises sung in the book of Revelation? That's exactly what I thought, so I looked it up:
"And suddenly there was with the angel a multitude of the heavenly praising God and saying, Glory to God in the highest, and on earth peace, good will toward men." 1

"…And all the angels stood round about the throne, and about the elders and the four beasts, and fell before the throne on their faces, and worshipped God, Saying, Amen: Blessing, and glory, and wisdom, and thanksgiving, and honour, and power, and might, be unto our God forever and ever. Amen." 2
As you will no doubt notice, where cultural imagery has trained us to expect "singing," the text reads "saying." It's the same in every angelic reference to which you might care to refer.
The theory, of course, is that singing is a form of expression reserved for humans; that people were created with a creative intellect with which angels are not imbued. God created man in his image, but we read nowhere that he did likewise with the cherubim & seraphim.
However, I mentioned this to Mr. Bernie "Grandpa" Nyhof in Michigan last winter, and true to his custom of Knowing Everything, he had an answer, referring me to this verse:
"…when he had taken the book, the four beasts and four and twenty elders fell down before the Lamp…and they sung a new song, saying, Thou art worthy to take the book…for thou wast slain, and hast redeemed us to God by thy blood out of every kindred, and tongue, and people, and nation; And hast made us kings and priests: and we shall reign on earth." 3
In that one instance, "saying" is used to describe the words to a song. For me, this creates what is known as Reasonable Doubt. There is no longer any reason to assume that the angels weren't singing to the shepherds, etc. End of discussion.
—JD
"A lovely thing about Christmas is that it's compulsory, like a thunderstorm, and we all go through it together."
—Garrison Keillor